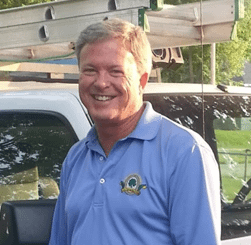 Hi. I'm Pat Murnane. I've been helping homeowners and business owners keep their properties free of ants, hornets, bees, spiders, and other common Minnesota pests since 2012 when I started Comfort Pest Control of MN. I have a Master Structural Pest Control License from the Minnesota Department of Agriculture and pursue ongoing training every year to make sure I'm using the latest pest control treatments and prevention methods.
Why call us? Because our customers enjoy a no-pressure experience. The vast majority of the pest control companies you call are going to try to lock you into a contract where you pay an ongoing fee for multiple treatments throughout the year.
You don't need another monthly bill, and you probably don't need all those treatments either. When your exterminator gets to the root of the problem and pays attention to the very structure of your home or business, you get a pest control experience that takes care of the problem once.
We do offer contracts to commercial customers just because businesses have bigger pest risks. Your average restaurant is shipping in crates of food from all over the world, which means they have the potential to bring in pests every single day through no fault of their own.
Either way, we give you the service you want. Some of our customers ask us to come out once and then don't ever call us again until there's another problem. Some set up bi-weekly, monthly, or quarterly service. We'll give you our recommendation, but you call the shots.
Finally, we try to make the entire process completely painless.
We treat your home and your business with the utmost of care. We do everything we can to avoid disrupting your day. We are polite, clean, and professional. We're properly insured and licensed, too.
We're also communicative. We discuss every aspect of the job with you before we do anything to your home. You won't have any surprises and you'll know exactly what to expect from us.
If you're ready to deal with an expert who treats you like a friend or neighbor, and not just like another home on a route, call us! With our help, your home and business will be happy, healthy, and pest-free!